Staff:
Camille Piché – Client Services Consultant
Camille grew up in Unity, Saskatchewan and eventually moved to North Battleford with her family as an adolescent. She has been living in and enjoying the community of Saskatoon for the past six years. Camille developed an interest in Social Work while volunteering for a long term care home at a young age. She graduated from the University of Regina with a degree in Social Work in 2017, and completed her practicums in community based organizations. Camille spent time working for Child and Family Services in a travelling unit in Northern Communities in Saskatchewan and eventually spent time in the Saskatoon office. She enjoys gardening, creative processes, experimenting with various cuisine, camping, and spending quality time with her fiancé, family, friends, and cat Midge. She recently went to Europe for the months of April and May and travelled by train throughout the continent. Camille is very excited to be part of the team.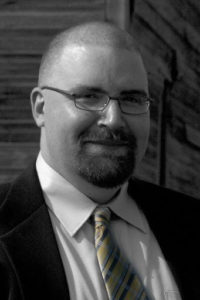 Denis Simard – Executive Director
Denis Simard, was raised in Gravelbourg, Saskatchewan. He has spent time in Alberta and British Columbia and is very proud to have worked for a variety of English and French language nonprofits during that time. From the Eastview Community Centre, to the Neil Squire Society, to Habitat for Humanity, to housing organizations and service organizations, he has created a reputation for being a skilled administrator who cares about the people he serves. Denis is married and his wife and he have one daughter (deceased) and another one on the way. Nothing is more important to him than his family. He is proud to be part of the ALS team and looks forward to meeting everyone affected by this disease. Together we can make this province a better place for people touched by ALS.
Board of Directors:
President – Bernadette Mysko (Shell Lake)
Vice-president – Barbara Bell (Saskatoon)
Co-Treasurer – Lisa Pluhowy (Regina)
Co-Treasurer/Co-Secretary – Elvira Beday (Qu'Appelle)
Co-Secretary – Shawn Dreger (Regina)
Director – Cynthia Anderson (Saskatoon)
Director – Lorna Bainbridge (Saskatoon)
Director – Peg Frey (Buena Vista)
Director – Sarah Magnus (Regina)
Director – Mary McNair (Arcola)
Do you need more information ? Contact us, we're here to help.